The Nashville Business Journal recently announced the "25 Fastest Growing Private Companies" for 2014. In light of the rapid growth Nashville is experiencing, I wasn't surprised to see that 7 of the 25 companies were in the construction industry. Business is visibly booming throughout Nashville, including the area surrounding the Centresource office in Germantown.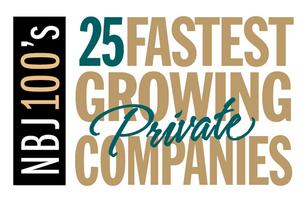 Over the past few months, I've been diving into the digital marketing strategies of construction companies in the region. I'm finding all too often that the Web is one area this industry falls short. Most construction companies have a digital footprint that's outdated and underutilized. I've talked with several leaders in the industry and the common theme is that they're aware they're leaving opportunities on the table when it comes to online marketing…but there's no urgency to fix it.
I challenge this lack of urgency. Here are three reasons why local construction companies should have a strong online presence:
All eyes are on Nashville. As our city moves up in the ranks of the big boys, an increasing number of out of state contractors are throwing their hats in the ring for local projects. Nashville-area businesses need to step up to match this additional competitive pressure. Your website is the most effective forum to highlight your accomplishments and stay competitive on a larger scale.
We're conditioned to research online before we select a partner. Your potential clients are on your website, even if your team is not. Having low-quality content or an outdated look and feel to your website won't help your business development – and it might even work against your cause. After all, your business is about aesthetics, so your website should take that into consideration.
Your future rockstar employees are digitally minded. Recruitment is a two-way street. When looking to bring on new talent to your team, you need to make sure you are talking to them everywhere they are researching your company – whether on your website, social media or blogs. So talk back!
What would you add to our list of reasons construction companies need an effective and results-driven online presence?
---
---